Button Layout
Edit
---
Chaos Code is an 8-directional, 4-buttons Fighting game.

Run/Step (66)
Back Step (44)
Air Dash (44/66)
Double Jump - Input a jump while mid-air.
High Jump ([1/2/3]7/8/9) - Tap a downward motion before inputting an upward motion.
Throw (A+C)
Throw Break (4+C)
Roll (A+B)
Recovery (A+B) - Before touching the ground or while in the air.
Numerical Format
Edit
---
This wiki uses the Numerical Format, common to Japanese fighters, to dictate directional inputs. It follows the same orientation as a standard number key pad on a keyboard with each number mirroring it's position on the joystick (see the arrows around the joystick).
7 - 8 - 9
\ | /
4 - 5 - 6
/ | \
1 - 2 - 3

(ex. 236+X would translate to; down, down forward, forward, plus a button)
Chaos Combos
Edit
---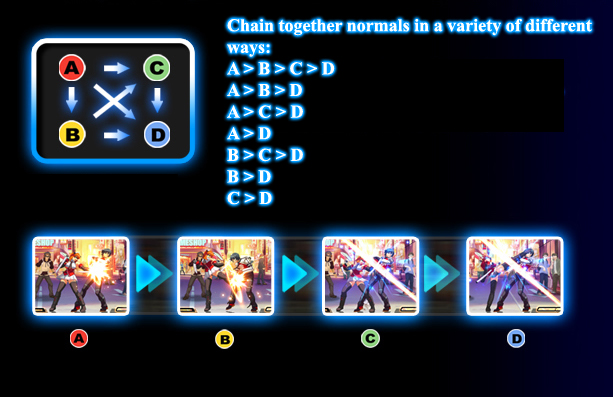 Ad blocker interference detected!
Wikia is a free-to-use site that makes money from advertising. We have a modified experience for viewers using ad blockers

Wikia is not accessible if you've made further modifications. Remove the custom ad blocker rule(s) and the page will load as expected.